State-of-the-Art Lifetime Dental Excellence
General and Specialty Services in One Location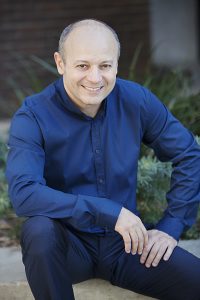 If thoroughness, competency, quality and gentleness matter to you in a dentist, we are your best choice.
Implant Dentistry – A leader in implant design, surgery and finishing for a natural looking and feeling, lifetime solution to missing teeth
Cosmetic Dentistry – Bonding, veneers, porcelain restorations,and one-hour teeth whitening, and more for your most healthy and attractive smile!
Laser Gum Treatment – Treatment/reshaping of gums without cutting or sutures for faster healing and less pain
Full Mouth Rehabilitation/Reconstruction – Return a mouth that has suffered an injury and lost functionality and/or a pleasing appearance back to good health
Bone and Tissue Regeneration – Replace and regrow missing bone for a variety of treatments, as well as for a healthier and more attractive gum line.
TMJ management – Relief of chronic joint pain in the jaw
Bio-compatible Fillings – We use mouth friendly materials that match your tooth color for unnoticeable fillings that won't leach harmful toxins into your body
Easy Insurance Billing – We are a preferred provider for most dental insurance companies (we bill your insurance for you so you won't have to worry about complicated paperwork)
Children Dentistry – Kids love us! We teach your children proper dental health habits that will benefit them the rest of their lives.
Gum Disease Management – A growing number of medical diseases are directly related to the presence of chronic oral infections. We helppatient's avoid additional health risks such as heart diseasethrough proper and comprehensive care of their gum's health
Geriatric Dentistry – Mature mouths benefit from experienced dental care that can proactively treat small issues, as well as provide dentures, bridges, implants, periodontal treatments and other solutions, as necessary
Orthodontics (Appliance Therapy) – We can help straighten teethand fight off the effects of grinding through appliances that support proper tooth alignment and offer protection (athletic mouth guards, sleep guards, etc)
Root Canals – We offer painless root canals that can be completed inone appointment for faster recovery time and less pain
Mini-implants – Immediate long term stabilization for loose fitting dentures in an hour or less
Emergency services – We are available to our patients of record on a 24/7 basis in case of emergency
Convenient Scheduling – Early morning, late evening and Saturday appointments (so you won't have to take time off of work or take your kids out of school)
Halitosis Treatment – If you suffer from chronic bad breath, we offer a breath freshening treatment
Snoring Treatment – We offer Snore Guards to help reduce snoring and the health problems related to snoring
Other Clinical Services
athletic mouth-guards,
bruxism (grinding),
fresh breath (halitosis treatment),
snore guards,
teeth whitening (on-site lab).
Average rating:
8 reviews
Jul 23, 2013
I am very pleased with this dental office! Everyone is so kind and personable. The office and all the examination rooms are extremely clean and state of art equipment. They are the best
Jul 23, 2013
I brought my 12 year old son to Lincoln Dental and his visit went great! He liked the dentist and everyone was very friendly and knowledgeable. We like Lincoln Dental
Jul 23, 2013
Everyone very friendly and caring.
Jul 23, 2013
You guys are great. Thank you for caring and listening to my problems, and mostly for offering different options for me to consider...
Jul 23, 2013
Prompt with appointments - very short waiting time. Total professionalism performed with personal concern.
Jul 23, 2013
Very knowledgeable and helpful staff. always put patient first. Exceptionally helpful to handicapped patients.
Jul 23, 2013
Thank you for seeing me so quickly after I called in to request an appointment. The whole staff was so friendly and each person introduced themselves in a professional manner. They all took the time to explain my troubled teeth areas.
Jul 23, 2013
The dentist and staff were excellent. The dentist, Dr. Etemadieh, was very thorough and did a great job of explaining things every step of the way. Both him and his assistant were very friendly, sensitive and kind. I definitely recommend Lincoln Dental Care to my family and friends!!!