No Surprises
Our Goal is to Maximize Your Insurance Benefits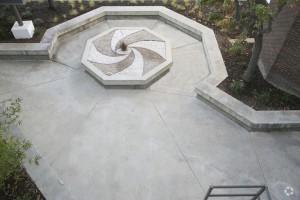 When it comes to costs of any sort, none of us like surprises. Our policy is to tell you, in advance of any treatment, what your investment will be and make definite financial arrangements before we begin. After your initial examination, diagnosis, and consultation, we will review with you our recommended treatment plan and its estimated cost. We also will offer alternatives and their costs.
Occasionally, we may modify the treatment plan and its estimated cost somewhat as therapy progresses. This happens only if additional treatment or changes become necessary.
We offer many ways for you to plan for your treatment. All major credit cards are accepted, as well as personal checks. As much as we can, we will personalize your treatment plan to fit your budget and we'll work with your insurance to maximize your dental benefits. We are a preferred provider for most dental insurance which translates in important savings for our patients.




Ask About Our Prepay Courtesy (for fees over $500):
For treatments that exceed $500, there is a 5%
a discount of the total treatment fee if paid at the time/or before the first the appointment is made.

Care Credit®: website: http://www.carecredit.com/




CARE CREDIT® offers a full range of No Interest and Extended Payment Plans for treatment fees from $1 to over $25,000. For our office – a 6 months-no interest plan is available. The electronic qualification process available takes only minutes.




Six months (In-House Financing)




In-house, financing is only available for patients of record (at least one year). The total patient obligation may be divided as follows: 40% due at the first treatment visit, with the remaining balance, split into six monthly payments after the first treatment visit. A valid credit card and your authorization for the recurring payments must be on your file for this financing opportunity to occur.

Pay as You Go:




For treatments that extend over a long period of time (more than 6 months), you can pay as you go, with the last payment due before the final appointment.

Forms of Payment and Balances Due:
In order to facilitate access to the very best health care possible, you may choose from any of the following (including any combination thereof): Cash, Visa, MasterCard, American Express, Discover, Money Order, Personal Checks, Care Credit®. Balances over 60 days will incur a finance charge of 15.99% APR.

No Insurance? No Problem!
With our in-house Dental Plan, we have removed the financial stress of visiting the dentist twice a year. For less than 50 cents per day ($184/yr) you will no longer be required to pay every time you go in for your routine check-up and cleaning. In addition, virtually every service we provide will receive a 30% discount. Families will receive a discount for spouses and children in the same household! Call our experts today to hear more about this phenomenal coverage option!
Insurance


It is our pleasure to assist you in maximizing your insurance benefit by completing your claim forms. If your carrier is up to date (in over 80% of the cases), the claims will be transmitted electronically before the end of the treatment day! As a courtesy, in addition to filing the claim, if you prefer we will initially ask you only for your estimated co-payment. Please understand that this is only an estimate, and it is based upon the information available to us by phone, at the time of contact with your insurance.
The range of benefits depends solely on what your employer wishes to purchase. Some plans cover as little as 30% or as much as 100% of dental services, with most falling in the 50% to 80% range. The financial obligation for dental treatment is between you and our office. The insurance company is responsible to you, and not to our office. We will assist you in any way that we can (including our brand new high tech electronic claims submission). Once your carrier has paid the claim, any difference will be due upon receipt of our statement. If for any reason, we have not received your insurance carrier's payment 90 days after the claim, the remaining balance will be due and payable by you and subject to 15.99% APR.