Your First Choice for Comfortable and Affordable General Dentistry, Dental Implants, and Laser Dentistry
Single-Patient Rooms, UV-Light Disinfection, Aerosols Filtration & Containment
At Lincoln Dental Care we are providing you with state-of-the-art solutions to your dental care needs. Our comprehensive dental services include preventive, restorative and cosmetic dental treatments, Dental Implants, and Laser Dentistry in the Orange and Anaheim Hills area of Orange County, CA.
We focus on preventative care that will help you maintain a healthy smile. However, should a problem arise, we are your first choice for understanding and selecting your best dental treatment options with our professional guidance and gentle approach. 
At Lincoln Dental Care you enjoy the highest caliber of service. Our highly skilled and experienced dentists perform your routine dental hygiene, dental exams, and any necessary treatments. Additionally, we have our own dental lab and imaging center on-site, which helps us save our patients' time and money. Our friendly staff, top-quality care, and personal approach help our patients to relax with us so that they no longer fear or dread their dental visits.
---
Convenient Appointments, Before and After Work or School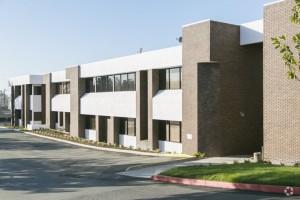 We are located in a professional building in the city of Orange, Orange County, California. Our comprehensive dental services include preventive, restorative, and cosmetic dental treatment for the entire family, with an emphasis on Implant and Laser Dentistry. We have the most modern equipment, offer 24 hours emergency service and we are open weekends (so you won't have to take your kids out of school, or take time off of work).
---
A Trusted Tradition of Personalized and Comfortable Care
We take great pride in having built one of the top dental practices in Orange County around a  patient base that has been steadily growing since 1999. We have designed and created thousands of beautiful smiles and we continue to do so every day. Your smile is our drive. Our patients include other dentists and professionals, entrepreneurs, homemakers, teachers, electricians,  and people just like you. We pledge to earn the trust of our patients by delivering dental care with exceptional service and quality in the safest, friendliest, and most comfortable environment.
We are consistently receiving high patient ratings. Our practice has been selected numerous times as an America's Top Dentist Award recipient and nominated every year in Superdentists (LA Magazine) and Five Star Dentists (The OC Magazine).
---
Our Mission
To guide our patients along a path of optimal health and wellness, for life.
To non-judgmentally deliver the highest possible level of care, with empathy and understanding.
To continually pursue excellence through continuing education, personal and team growth, and mastery of leading-edge technology.
To treat our patients as individuals.
To deliver this care with first-class service.
To respect our patients' time.
To accept our patients as partners in their wellness.
To assume a leadership role as a resource – a window of information with concern for our patients' overall well being.
To consistently deliver more than would reasonably be expected